Blinds, Shutters & Shades
Window Blinds to Help Cool Down Your Home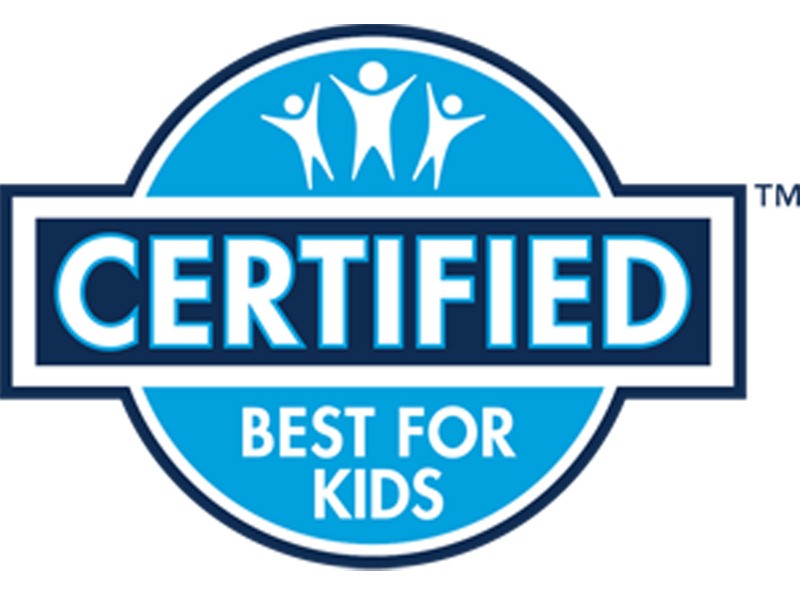 Cordless Window Blinds (Lock and Lift)
Solar X of Texas has cordless blinds which offer your space a modern, streamlined look and feel. Our cordless window blinds are the safest choice if you have young children or pets. The WCMA (Window Covering Manufacturers Association) created the Best for Kids program, which focuses on making window blinds and coverings safe for children. Products certified in the Best for Kids program require the window covering to be sent to a third-party facility for extensive testing. It's then examined to determine if it is cordless or if it has internal cords that could pose a threat to young children.
Whether you are a parent, grandparent, an aunt or uncle or even a caregiver, keeping your home child-safe is crucial. When you choose window blinds from Solar X of Texas that is certified in the Best for Kids program, you will receive a peace of mind knowing you're doing everything you can to protect and safeguard the children in your life.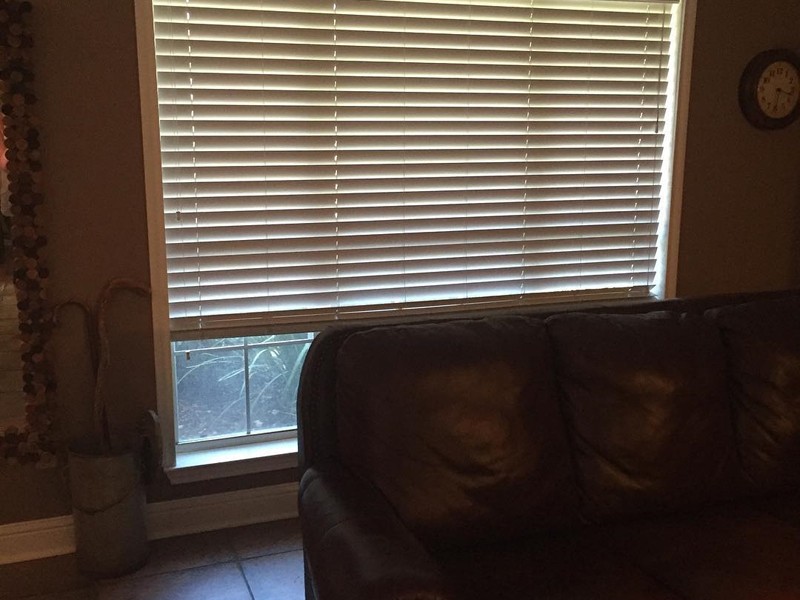 Faux Wood Blinds
Faux Wood Blinds are affordable and functional, and are the most popular window treatments that Solar X of Texas offers. Our faux wood blinds can give you the warm look of real wood without the expensive cost.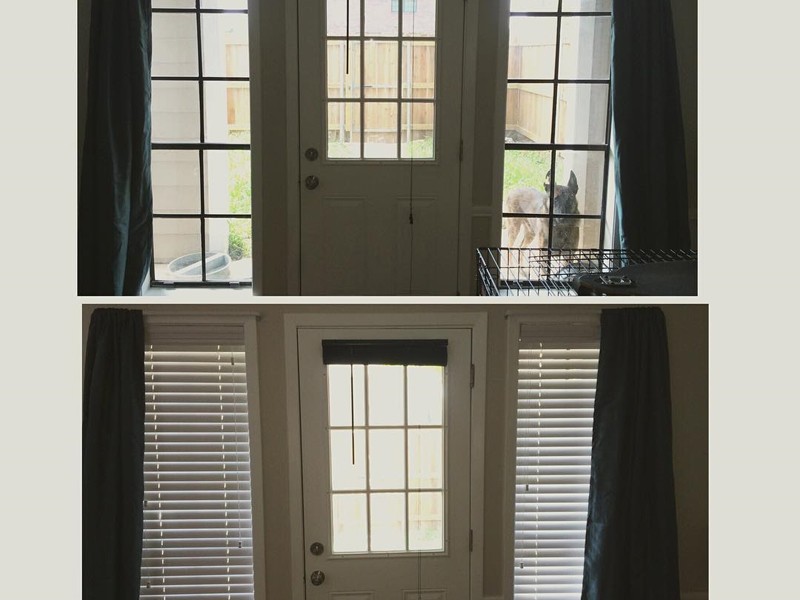 Wood Blinds
Solar X offers extremely functional and attractive 2 and 2 ½ inch wood blinds. These blinds are the ultimate in complementing wood furniture and offering an inviting, traditional look. Our Wood Blinds are durable and lightweight, which makes them ideal for large windows. They can also be distressed for a rustic appearance or stained in modern colors for a more contemporary feel.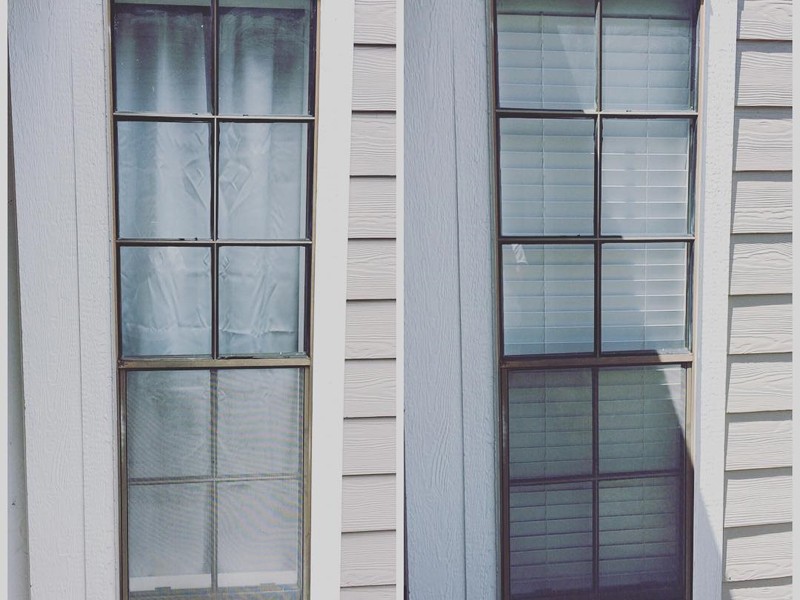 Aluminum Blinds (1 inch)
One-inch Aluminum blinds from Solar X of Texas are durable and have an elegant head rail that provides privacy and security. These blinds are an affordable and quick way to add privacy to any type of window. They are lightweight and easy to use. Our Aluminum Blinds are great for both offices and homes.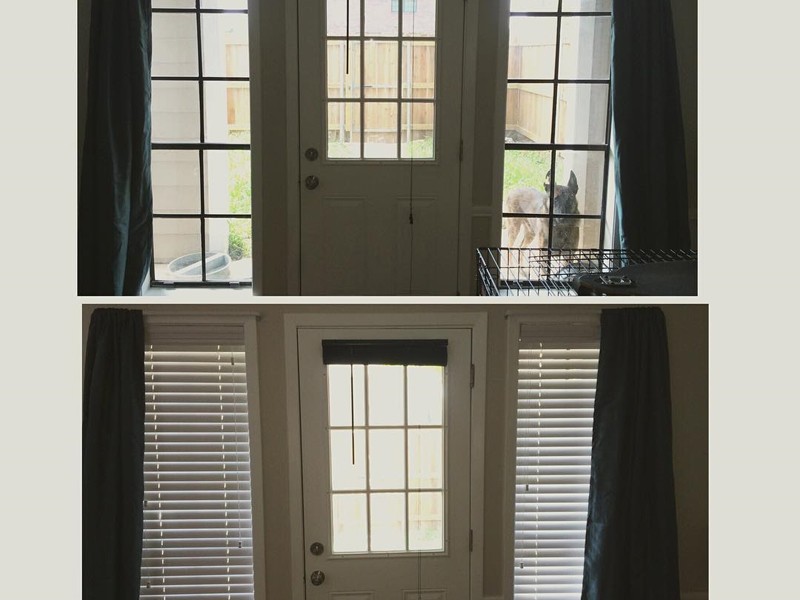 Door Blinds
While doors with windows are beautiful, they often provide less privacy for your home or business. Our door blinds offer privacy, while also providing functionality and comfort between the door and decorative handles.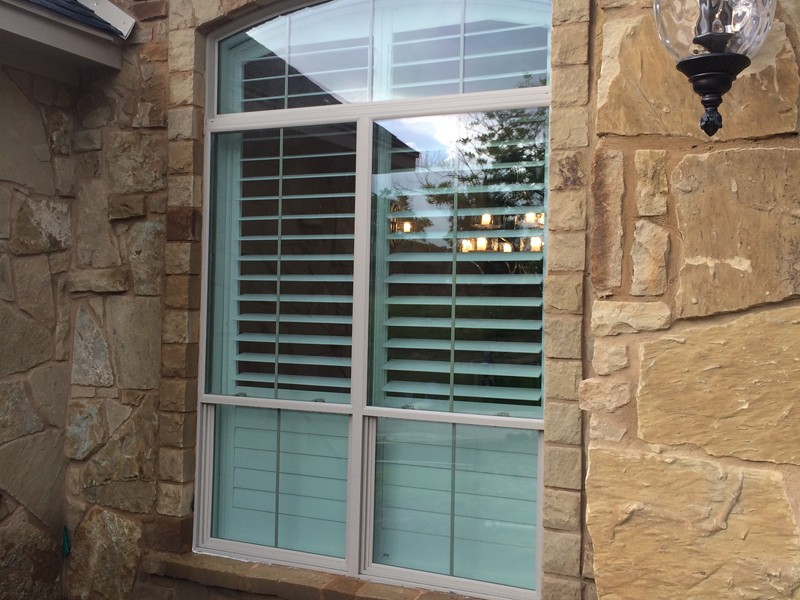 Wood Shutters
We offer and install custom wood shutters that can be painted or stained in any color. Our wood shutters offer an authentic appearance with traditional designs that can enhance the exterior of your home.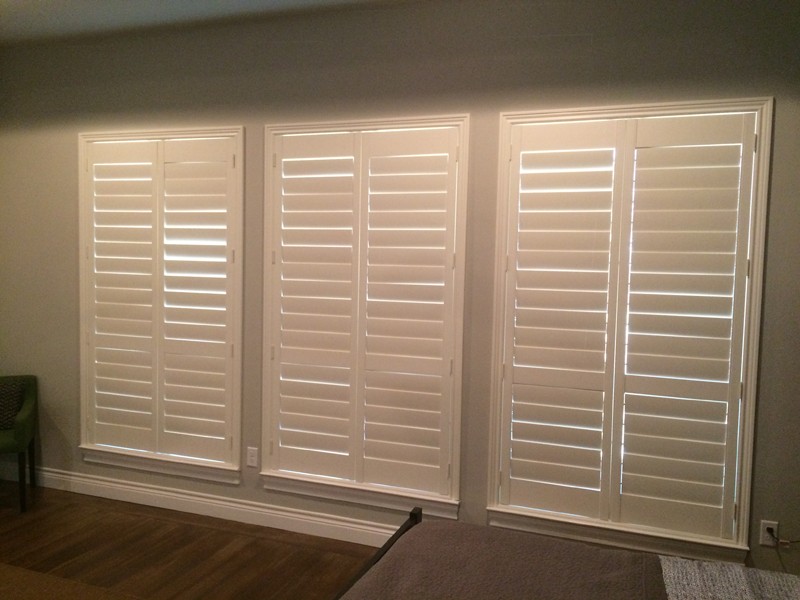 Composite Shutters
Not only are composite shutters from Solar X of Texas great insulators and are a great alternative to wood. Our Composite Shutters are made from a material that is milled and assembled just like a wood product for an extremely authentic look. The rugged nature of composite material makes it more durable.
Faux Wood Shutters
Faux wood shutters from Solar X of Texas provide high energy efficiency and lower energy costs. In addition, this product is an eco-friendly choice which makes it easy to clean, fire retardant and guaranteed not to fade, peel, swell, warp or crack.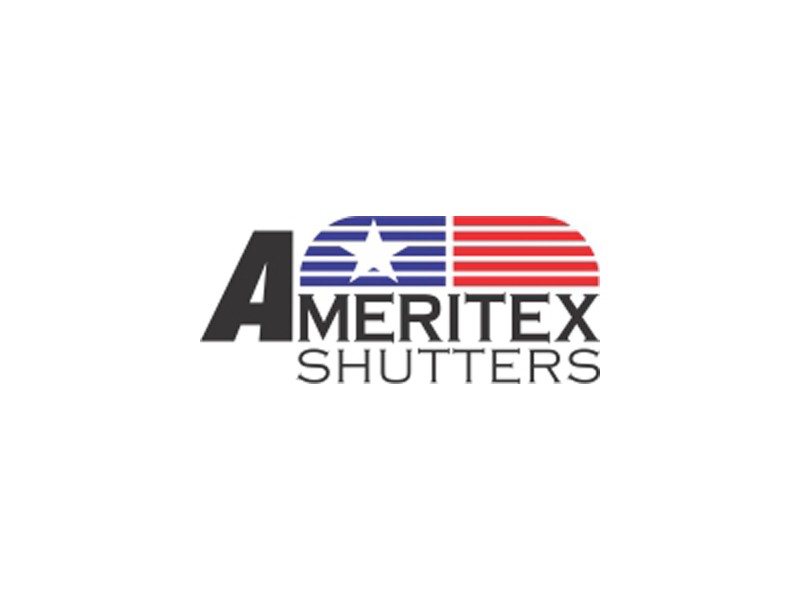 AmeriTex Shutters
AmerTex Shutters are made right here in Texas. They are designed using real wood and can be painted in Sherwin Williams colors.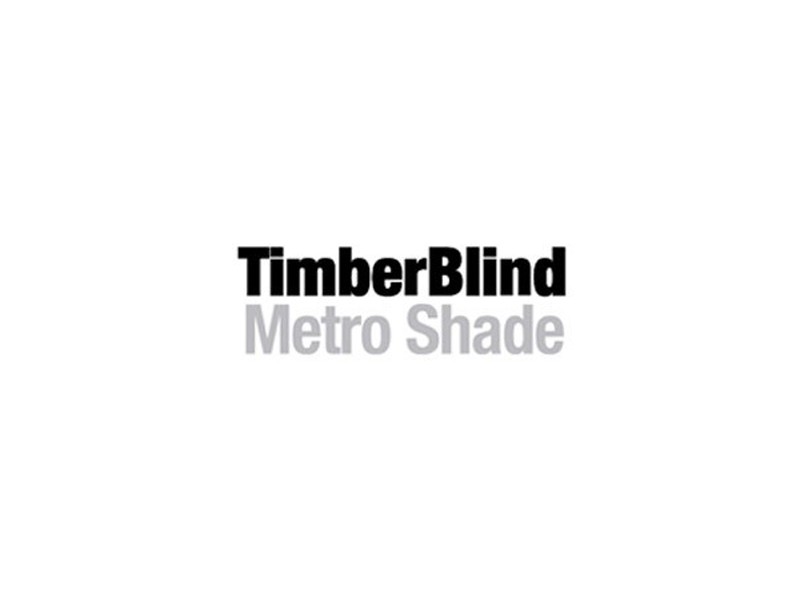 Timber Blinds
Solar X of Texas also has Eclipse Shutters from Timber Blinds. These beautiful line of plantation shutters are hand-crafted from the finest quality materials and feature 3 louver sizes in several popular white and stain offerings. Clean line and classic style make Eclipse Shutters a favorite among our customers!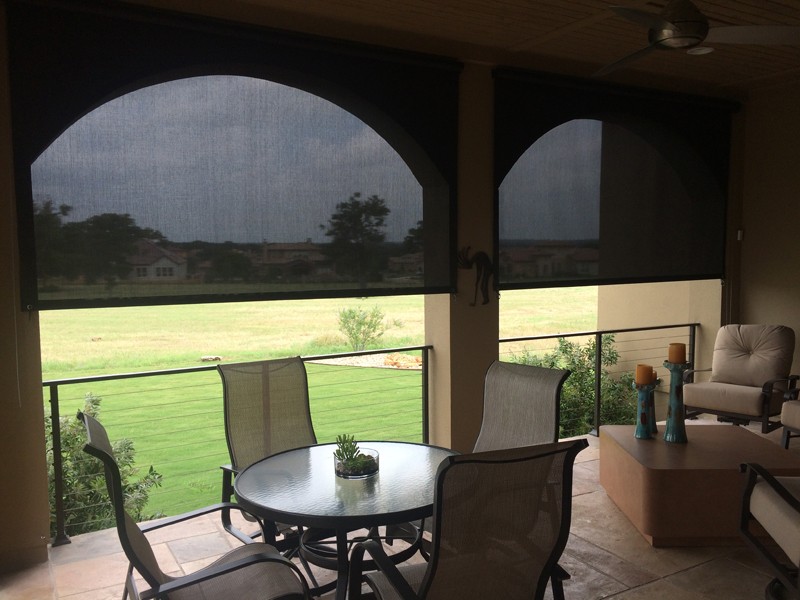 Interior and Exterior Solar Shades
Interior and Exterior Shades from Solar X of Texas are great for those searching for ways to cool down your home or business. If you are looking to minimize glare from the sun and control the indoor temperature, solar shades are the perfect solution. Available in different openness factors, our interior and exterior solar shades gently diffuse natural sunlight, block harmful UV rays and keep rooms cooler.
Solar shades are also great for exterior settings such as patios, decks, porches and balconies. These high-quality window shade and patio shade systems are ideal for both residential and commercial applications.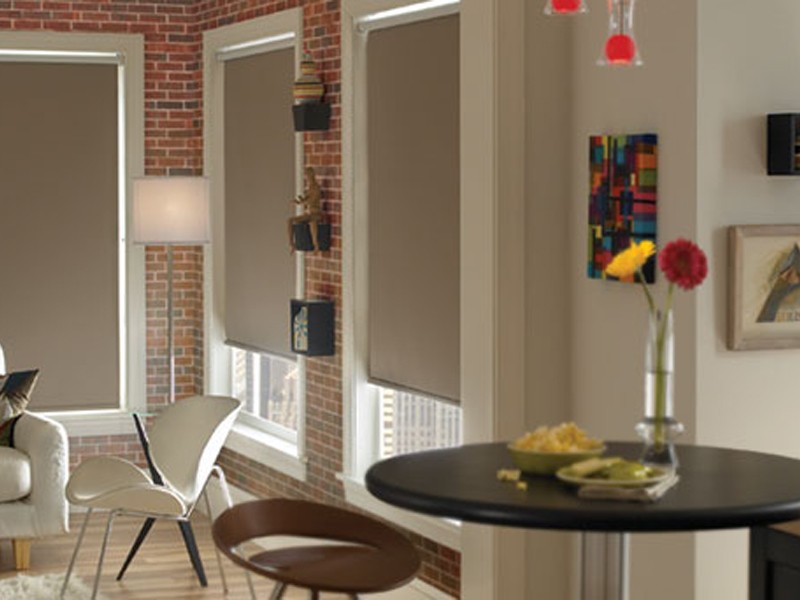 SolarVue Roller Shades
Solar X of Texas offers SolarVue Roller Shades with the option of valence or no valence. We also have decorative hems and trims available for you to choose from. Our SolarVue Roller Shades have simple lines and neutral tones which are ideal for any setting. From superb energy efficiency to their view through ability, our customer love SolarVue Roller Shades from Timber Blinds.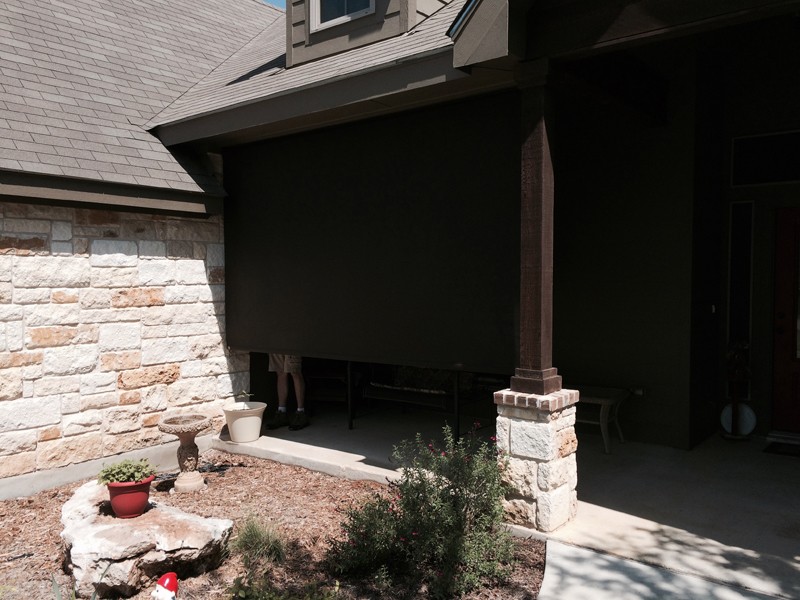 Cellular Shades
Cellular Shades help save energy by blocking or filtering light and insulating windows. These shades are soft yet durable, stylish yet functional and an extremely attractive and energy saving option.